Edith Carson Wilder's Will Establishes the Foundation
Edith Carson Wilder, a real estate mogul and mother who died in 1945, placed in her dying will that $25,000 be invested in payment for "traveling scholarships and deserving students" to be named the Stephen H. Wilder Fund.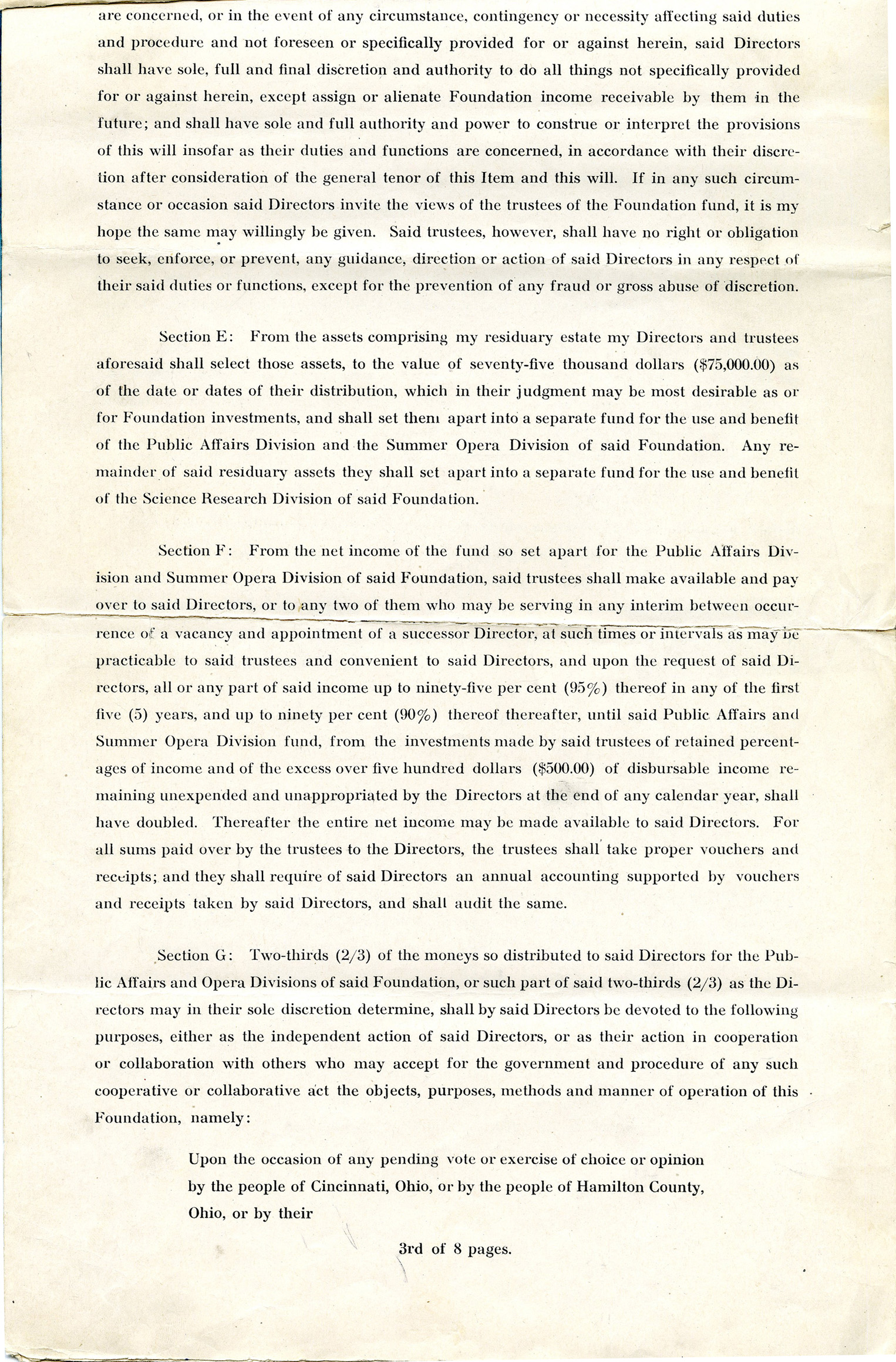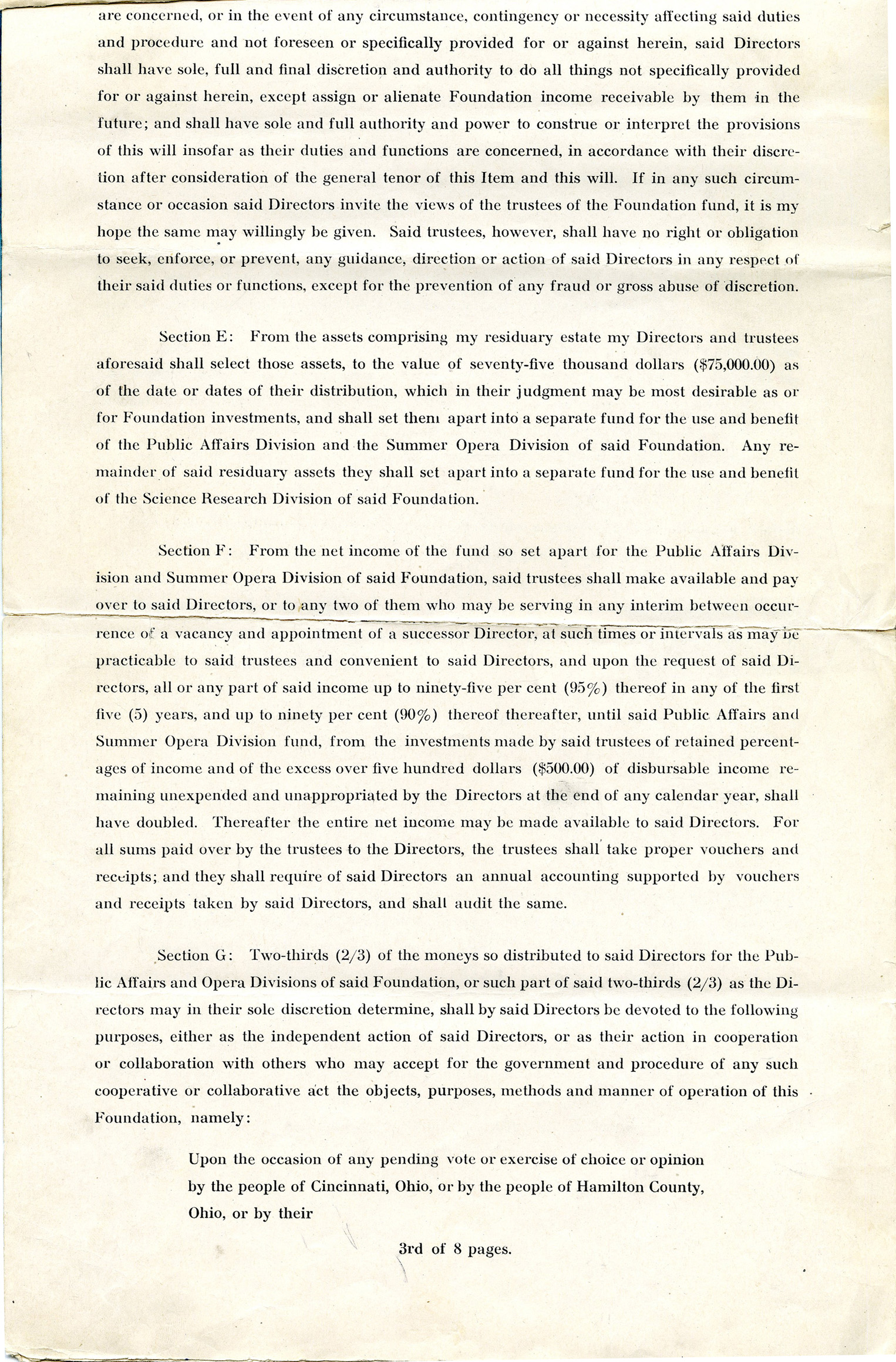 Early Meeting of the Foundation's Board of Directors
UC Archives and Rare Books holds the early papers of the Wilder Foundation. Notes from early meetings reveal the dual interests of the foundation: supporting the Cincinnati Opera and investigating local politics and policy.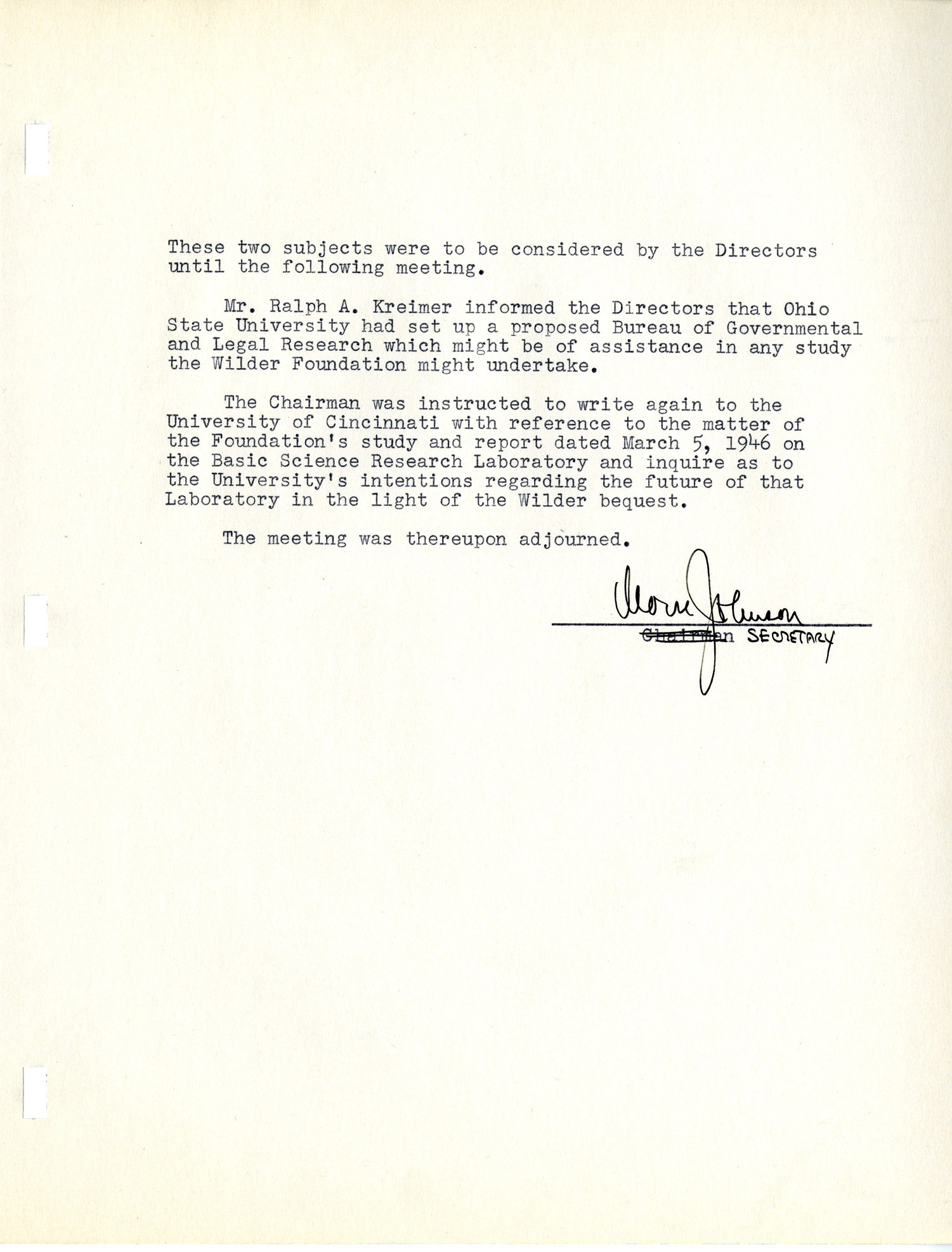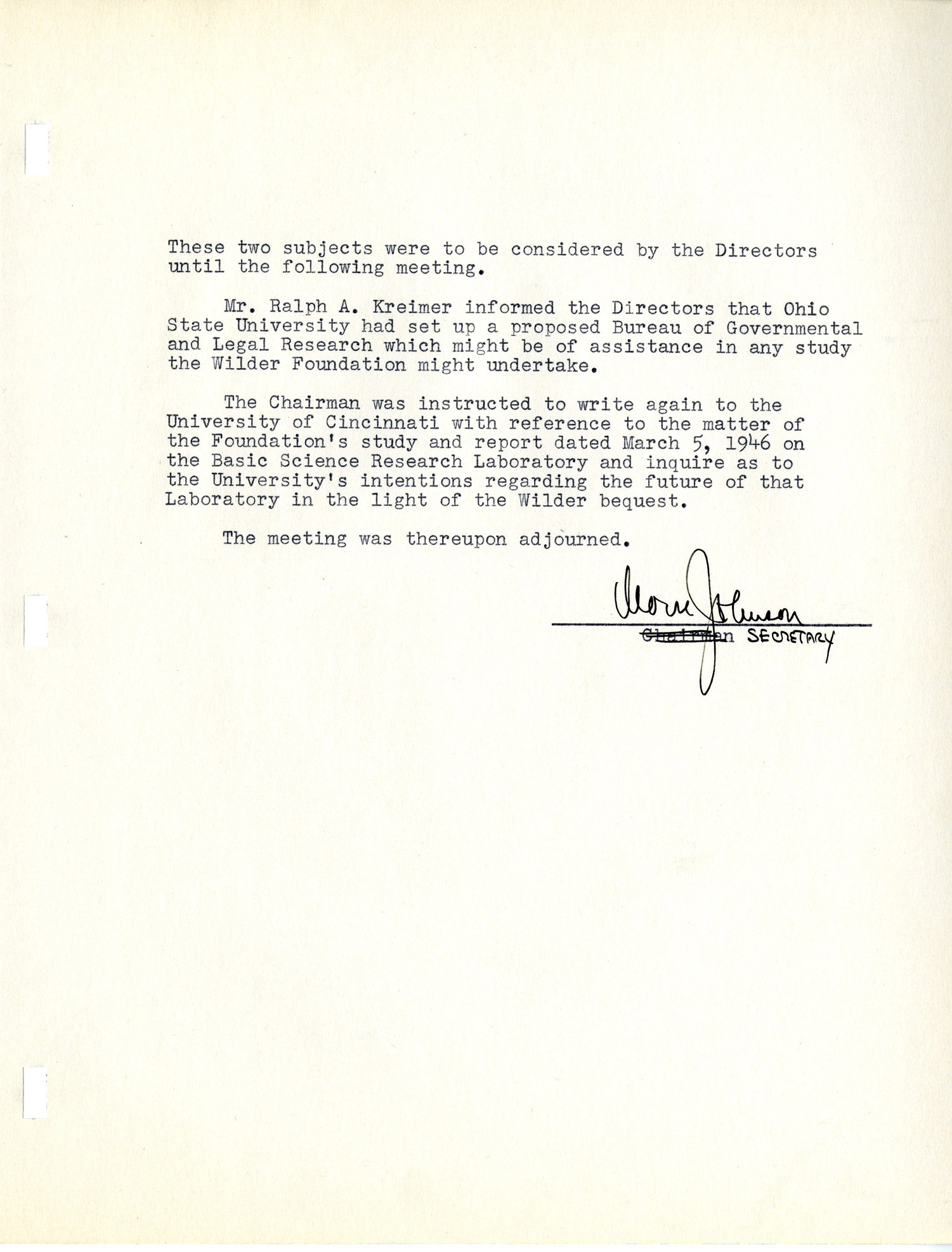 Cincinnati Enquirer | Starting With Facts
Cincinnati Times-Star | Wilder Report Favors PR